Leatherwing's Gallery
Part Deux ( Quack!)
a.k.a.
another page of pics!
---
and now, scarborough faire 2002!! I thought it would be a cool idea,this year,to give each of my sons one of those cheap disposable cameras, so that they could record whatever memories of Scarbourough Faire they wished to remember. Nice in theory,practice left a little to be desired!
Of course,my sons are only 6,5,and 3,so we got some interesting pics of grass,feet,people's hindquarters,ect. However,they did get a few good shots (mainly of Daddy),so I thought I would post them,plus a few shots I got for your enjoyment!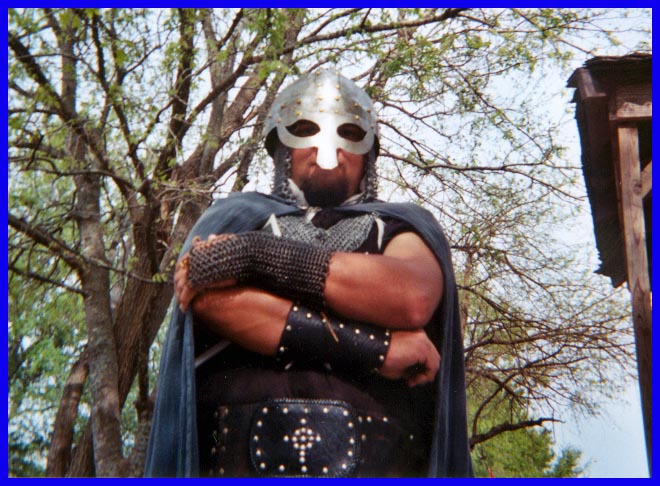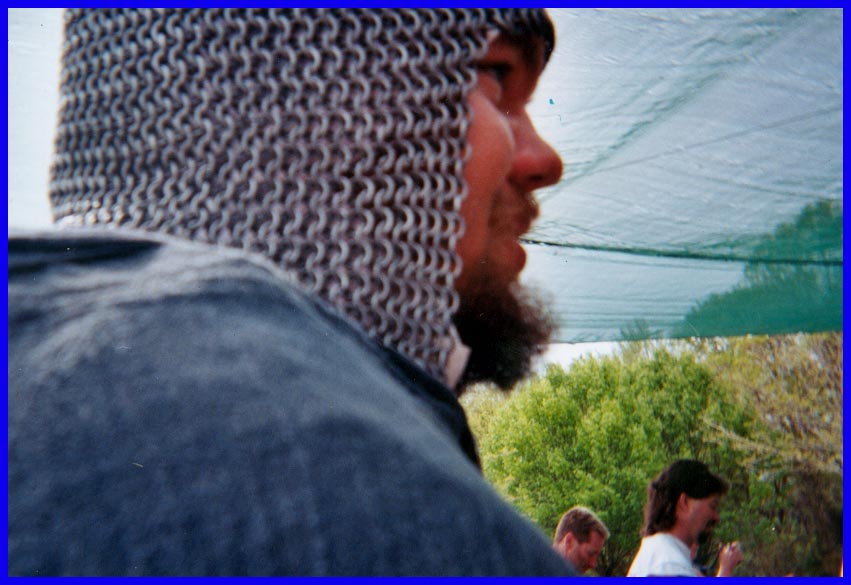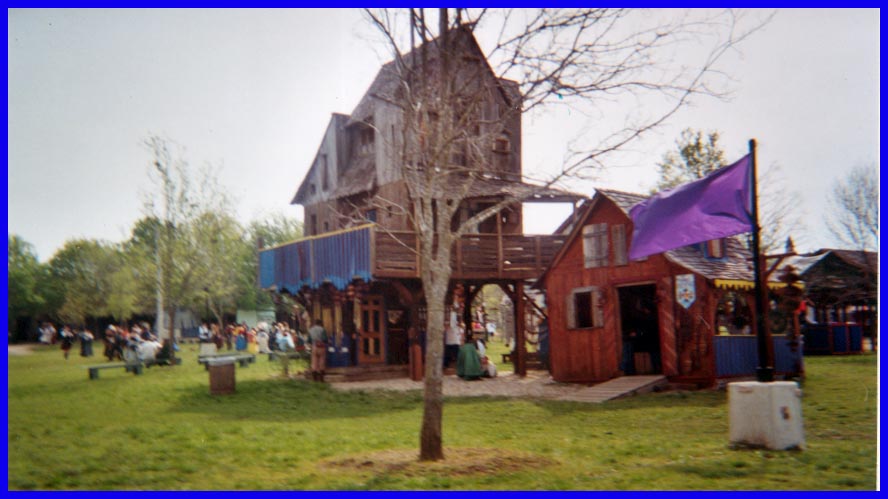 Ok,the first 2 shots are of me. As you can see in the first pic,I finally got a hold of a good pair of aviation snips and cut out a good occularum for my spangenhelm,and disposed of that funky Birdman one I had cut out with a jigsaw back last Halloween! Trust me,it looks much better! The third pic is one of the building clusters that make up the shoppes of the Faire.
---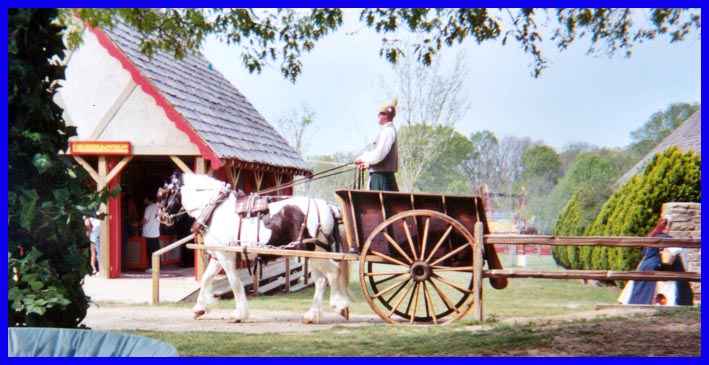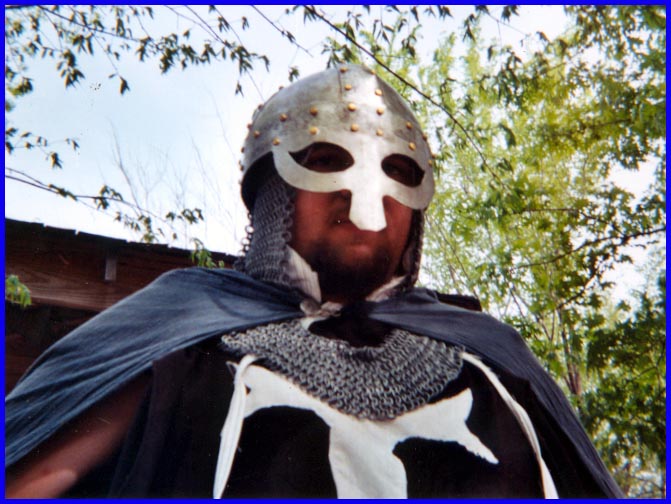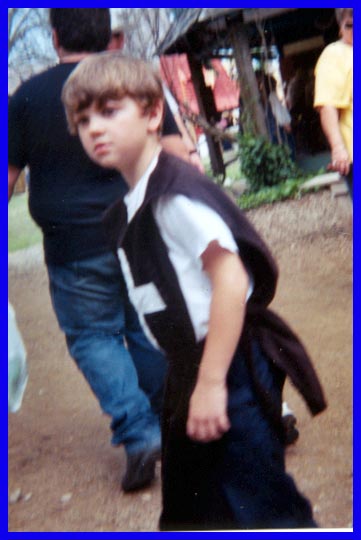 My boys just loved watching this horse and buggy being pulled around the faire,if the could have,they would have rode it! The second pic is a better look at my revised spangenhelm with new occularum.. The third one is of my first born,Paul.This child is such a Daddy's boy,it's not even funny. He was before he was even born,my lady wife could always tell if I hadn't talked to him inside her belly,because he would give her such fits until I spoke to him!
---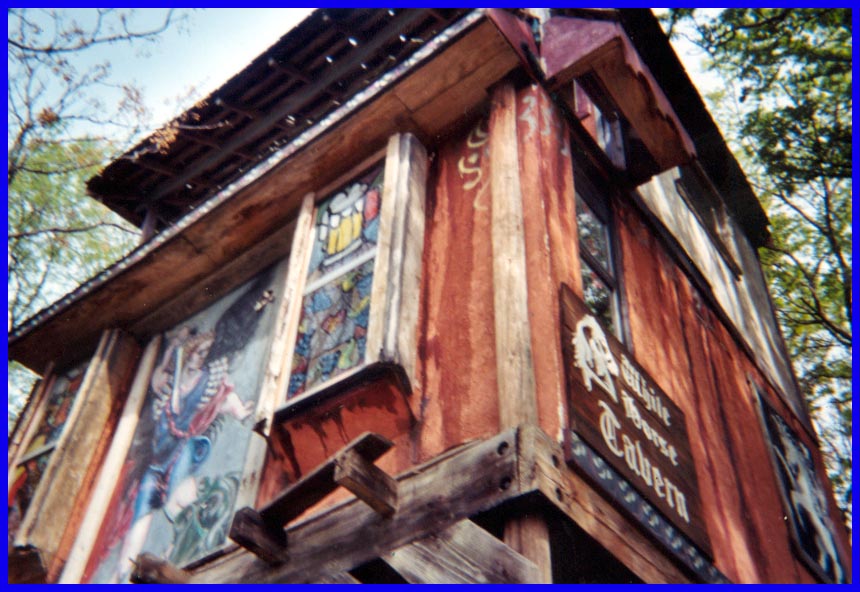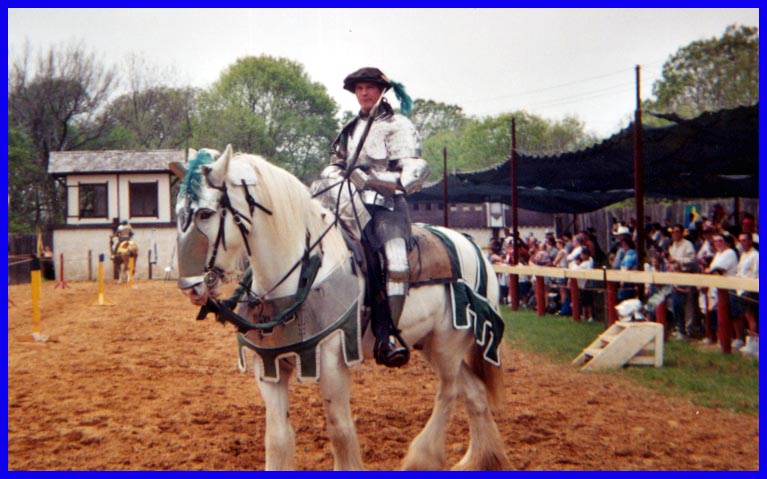 My youngest child,Vincent,got this pic of the Tavern,on of the best pics he got all day! The other 2 shots are mine,taken just prior to the Challenge Joust at Noon.
---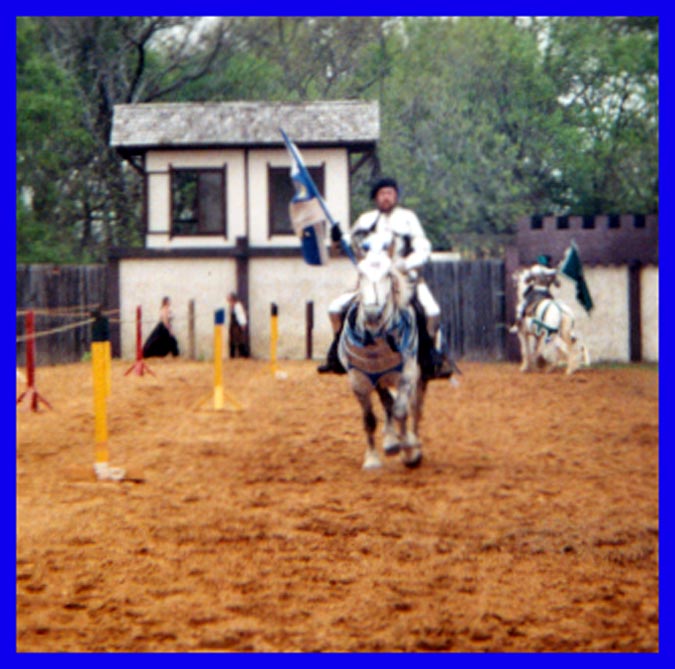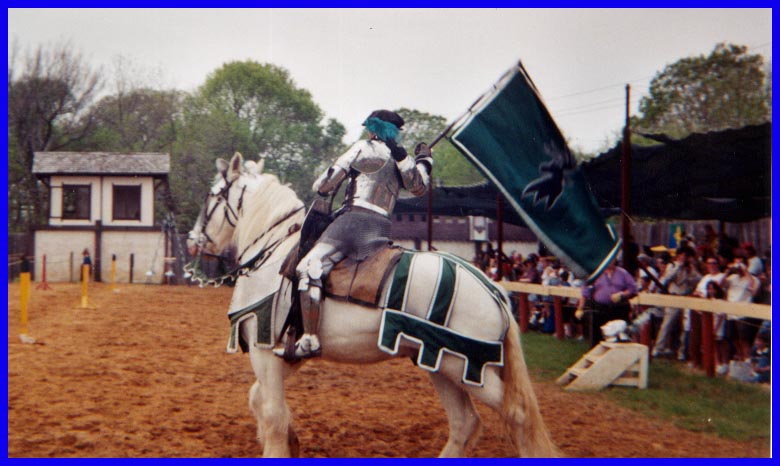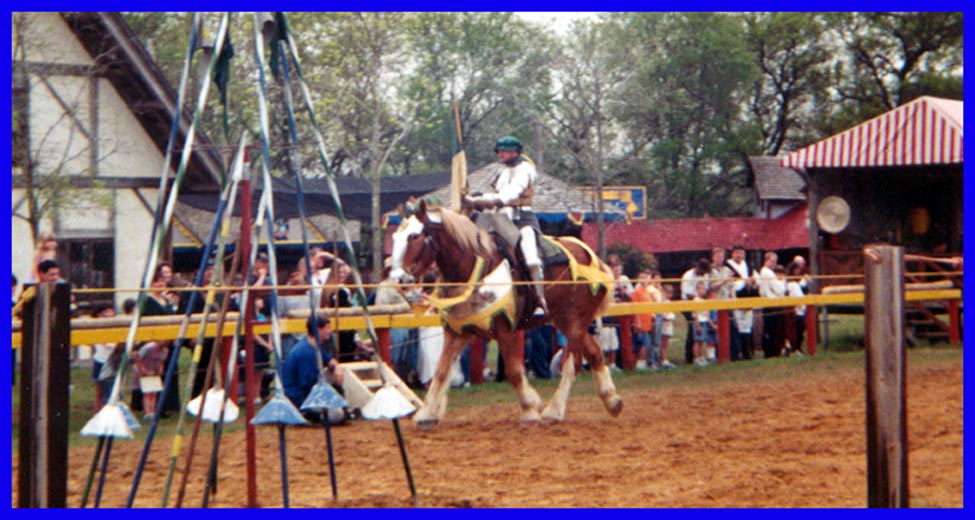 More pics from the Noon Joust! The sad part is,I ran out of film just before the actual tilting began!
---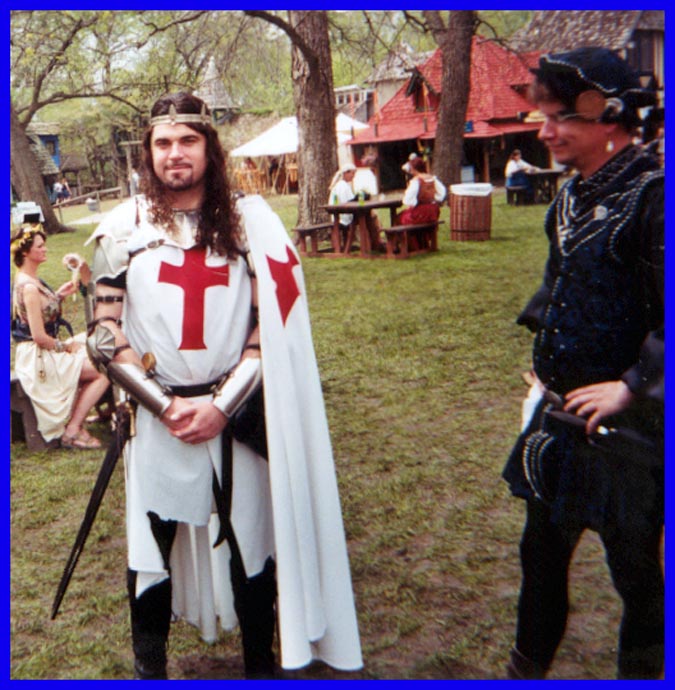 I have seen this guy every year I have been to the Faire,and I started going back in 1989! I swear,he has worn the same garb every year without any visible alteration whatsoever!
---